September 10, 2012
Posted by

Brenda
at 9/10/2012
1 comments



September 7, 2012
New Pumpkins arriving daily!
Thank you for your orders from the Pumpkin Patch!
My little daughter left this sweet drawing in front of my sewing machine today!
She knew where I would find it!
Hearts, Stars and Flowers!
A great start to my day!
A little Sparkle and Shine!
Posted by

Brenda
at 9/07/2012
1 comments



August 31, 2012
Hello Friends, Hello Friday!
This is the dot fabric in gray, by Sheri Berry Designs for Riley Blake.
This fabric is part of the Costume Clubhouse collection.
This is my favorite fabric from the collection!
I was excited to find the perfect ribbon!
The ribbon has silver glitter polka dots!
Yahoo!
One of these days, I think it just might cool down!
We are still in the 100 plus temperatues.
Thank goodness my pumpkins won't melt!
Posted by

Brenda
at 8/31/2012
2 comments



October 28, 2011
Are you all ready for Halloween?
Let the FUN begin!
Bring on the TREATS!
Here'a a little Friday Fun!
Posted by

Brenda
at 10/28/2011
7 comments



October 5, 2011
Welcome Friends! Let's Bloom into Fall!
Come Along for a Tutorial on a Fall Centerpiece!
This Fall Centerpiece is one of my favorites,
and it is SIMPLE and FUN TO CREATE!
I'm reposting this post from last year (September 2010).
I currently can't retrieve new photos/technical difficulties.
Hopefully, I'll be back soon!
Let's Begin!
CREATE A LITTLE FALL HAPPINESS with APPLES!
Start with a sculptured vase.
(I found mine at Kirkland Home)
Add the following items:
Fall garland picks
wire, green Ivy garland or picks, Floral moss, floral picks
Fall wired ribbon, Natural Wired Vigne Metallique(optional)
(1) Grapevine wreath,
A basket that fits perfectly in to the diameter of your vase,
Attach grapevine wreath to your basket.
Choose a basket with a handle,
so you can easily anchor your wreath to the basket handle.
Embellish your grapevine wreath and the diameter of your basket
with green ivy picks, green moss and garland.
Secure ivy in place with floral picks and wire.
You're on your way!
Add Fall garland and ribbon to one side of your wreath and basket.
Add Natural Wired Vigne, Fall wired Ribbon
Let The Fall Happiness Begin!
Embellish with apples, pumpkins, wood signs, and Halloween Decor!
Add a Sign to--
Celebrate Family, Friends, Traditions!
Add a few "SPOOKTACULAR" Pumpkins !
This was my little daughter's "Fall Happiness" as I was taking pictures of pumpkins.
Posted by

Brenda
at 10/05/2011
10 comments



October 1, 2011
Hello October! So great to see you!
I hope you are all enjoying beautiful FALL DAYS!
I've been working on Fall Wood Pumpkins!
This SIMPLE PUMPKIN project is easy and FUN to CREATE!
Posted by

Brenda
at 10/01/2011
4 comments



September 21, 2011
Pumpkins with a little flair for BURLAP!
I've never been a big fan of burlap, since the feel of burlap is a little itchy!
I love burlap with elements of NATURE and FALL.
A time to gather together and be thankful for our blessings
Celebrate AUTUMN! Create a little Fall Happiness!
Have a Beautiful FALL!
Fall is the most beautiful TIME of the Year!
Thanks for visiting!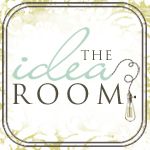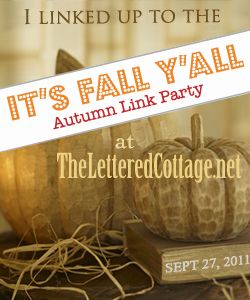 Posted by

Brenda
at 9/21/2011
8 comments